Exchange EDB to PST Converter
Download EDB to PST Conversion Tool 4.1 & Get edbtopst.exe to Convert EDB to PST
Inaccessible EDB to PST migration with Exchange EDB recovery software is possible when the much valued EDB files (Priv.edb, Pub.edb, Mailbox Database.edb or Public Folder Database.edb) become inaccessible due to many corruption reasons that are most of the times an uninvited trouble causing guests. Exceptional factors that make Exchange EDB to PST software unique from others are that it has the potential to remove JET errors & deliver recovery in mount & un-mount situations.
Exchange EDB to PST conversion with 100% safe & sound way.
Recover several EDB files mailboxes & convert emails, contacts, calendars, journals, tasks, notes or more items in Outlook PST file or Exchange Server EDB file.
Convert EDB to PST Outlook as well as Exchange Server new EDB file.
Support Exchange EDB Recovery of Exchange Server version 2010, 2007, 2003, 2000, 5.5 & 5.0
Download Exchange EDB to PST Converter » Windows & MS Outlook - 32 bit / 64 bit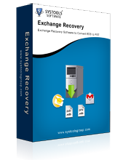 Starting Price » $299
Added Facilities Make EDB to PST Recovery Tool Most Appropriate »
Dual Conversion of EDB Data:
EDB to PST conversion as well as export EDB to Exchange server option available in EDB Recovery Tool.
Bulk Exchange Mailbox Convert:
Bulk EDB files can be recovered & converted to selected format » Outlook PST & Direct into Exchange Server (.EDB).
Email Attachments Retained:
Images, messages, documents, and other items that are found as EDB email attachments can be recovered through convert Exchange to PST procedure.
Repair Corrupt EDB File:
Capable to fix corrupt EDB file errors & retrieve mailbox from corrupted/damaged EDB files and also, convert Exchange to PST or Exchange Server.
Systematic Data Scanning:
Advance deep scan options make the data scan and edb to pst recovery the most reliable and perfectly carries out one.
Reliable and Effective EDB Data Recovery:
Encrypted, password protected EDB mailbox data recovered with deep scan conducted by the EDB to PST file converter application.
Appropriate Exchange EDB to PST Migration:
Most appreciated facility to recover data from deleted items email folder. Pub.EDB or Pub.STM and Priv.EDB file or Priv.STM as well as Mailbox Database.EDB files can be converted to PST or exported to Exchange server with EDB to PST tool.
EDB to PST Repair Utility Successfully Runs under the mentioned Platforms:
Migrate EDB to PST tool runs with Windows OS (2008 to 95), Exchange Server (2010 to 5.0) & Outlook (2010 to 95) successfully.
No Restriction over Free EDB to PST Recovery:
No size limitation for the EDB file to be recovered and exported as terra bite size data also can be recovered effectively with EDB to PST full version software
Selected Mailbox Folder Conversion:
Selected Mailbox folder conversion and EDB to PST export option activated to save time and effort of bulk conversion.
Individual PST file for Mailboxes:
Restore EDB to PST & create single PST files for particular mailbox with entire mailbox data converted in accessible format all by following just simple steps (Select, Recover & Convert).
Error Situation Handled:
Corruption issues like JET error, hardware issues, or any other related issues can be resolved with the multi talented EDB to PST conversion tool.
Extract EDB to PST without Damage:
Other than emails, calendar entries, contact list and journal updates can be recovered and converted in their original form.
Un-Install EDB to PST Converter:
EDB to PST free tool & EDB to PST full version have install & un-install option. Also, it has no restriction of time or days. User can use this EDB to PST offline tool as far the user need it.
Services » Data Migration
If you are facing issues with Exchange server EDB file and are in trouble on how to resolve them tactfully, then we give you the effective EDB file service that is active 365 days, 24x7 hours and so obviously whenever you need it!! With the remote guidance service, user can enjoy expert support that also without much effort from their side.
EDB to PST Services
The main area on which you can get EDB to PST service from technical experts of the Exchange Recovery software are, corruption with Exchange EDB files, inaccessibility of Pub.edb as well as Priv.edb folders, large size of EDB mailbox thus troubles caused, Exchange server downtime and related corruption issues. When we have supporting hands with us, then the confidence doubles, so why are you waiting to contact EDB to PST service offered by the support executives? With the remote service process we will help you solve the issue and recover data access back. 24x7 ready to help, and what you have to do is contact us via email, chat or phone.
EDB to Exchange Server Services
You are an Exchange server user and you want to know more about troubleshooting corruption issues within Exchange server, EDB mailbox issues then you are liable for EDB to Exchange Server service and you can value the service accordingly with the result you get. EDB to Exchange server service will be ready for you when you need it! Yes 24x7 support team will help user to sort out EDB mailbox related issues starting from corruption to inaccessibility of mailbox data. With remote installation support, guidance needed to complete EDB recovery and conversion process will be given by the support team, and carry out effortless process execution in terms of user easiness experienced.
Partners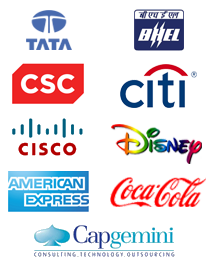 100% Clean & 30 Day's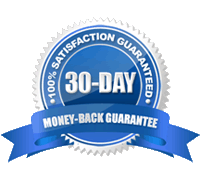 Tag Cloud
Exchange EDB
,
Microsoft Exchange
,
EDB to PST Mailbox
,
Exchange Database
,
Priv.EDB
,
Pub.EDB
,
Viewer
,
Shift
,
Reader
,
Mailbox Database.EDB
,
PST
,
Outlook
,
Convert EDB to PST
,
Migrate
,
Export
,
Import
,
Transfer
,
Explorer
,
Extractor
,
Exchange EDB recovery
,
Switch How
,
Move
,
Copy
,
Restore
,
Retrieve
,
Recovery
,
Private folder recovery
,
Public